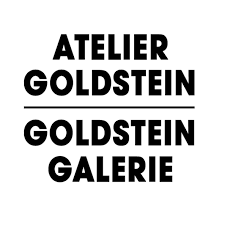 High Fidelity Wasteland III
Darsha Hewitt
Ausstellung: 14.–29. Juli
Eröffnung: 13. Juli, 19.00 Uhr
Darsha Hewitt (CA/DE) bewegt sich im künstlerischen Spannungsfeld von Sound, elektromechanischer Installation, Video, Zeichnung und Fotografie. In ihrer Arbeit setzt sie sich kritisch mit der Materialität von Maschinen und Technologiepraktiken auseinander.
Alte Schellackplatten werden in ihrer Arbeit ebenso wieder belebt wie Röhren ausrangierter Fernseher. Dabei richtet Hewitt einen besonderen Blick auf veraltete Technologien und Geräte, die von der Konsumgesellschaft weggeworfen wurden. Fragen über unsere technologischen Verstrickungen und deren Auswirkungen auf Mensch und Ökologie spielen dabei ebenso eine Rolle wie die Auseinandersetzung mit dem Sound selbst.
Die "High Fidelity Wasteland Trilogy" ist eine Reihe von Klangarbeiten, die sich mit den ökologischen Dimensionen von Musik und Klangwiedergabetechnologie beschäftigen. Während ihrer Residenz wird Darsha Hewitt im Rahmen von "Über das Hören" die letzte Arbeit dieser Reihe entwickeln, die sich um Echos und die Frage drehen wird, ob ein Klang jemals wirklich zerfällt.
—
High Fidelity Wasteland III
Darsha Hewitt
Exhibition: 14th – 29th July
Opening: July 13th, 7:00 p.m
Darsha Hewitt (CA/DE) moves in the artistic field of sound, electromechanical installation, video, drawing and photography. In her work she critically examines the materiality of machines and technological practices.
Old shellac records are brought back to life in her work, as are tubes from discarded televisions. Hewitt pays particular attention to outdated technologies and devices that have been thrown away by consumer society. Questions about our technological entanglements and their effects on people and the environment play just as much a role as the examination of sound itself.
The "High Fidelity Wasteland Trilogy" is a series of sound works that explore the ecological dimensions of music and sound reproduction technology. During her residency, Darsha Hewitt will develop the final work in this series, "On Hearing," which will revolve around echoes and the question of whether a sound ever truly decays.