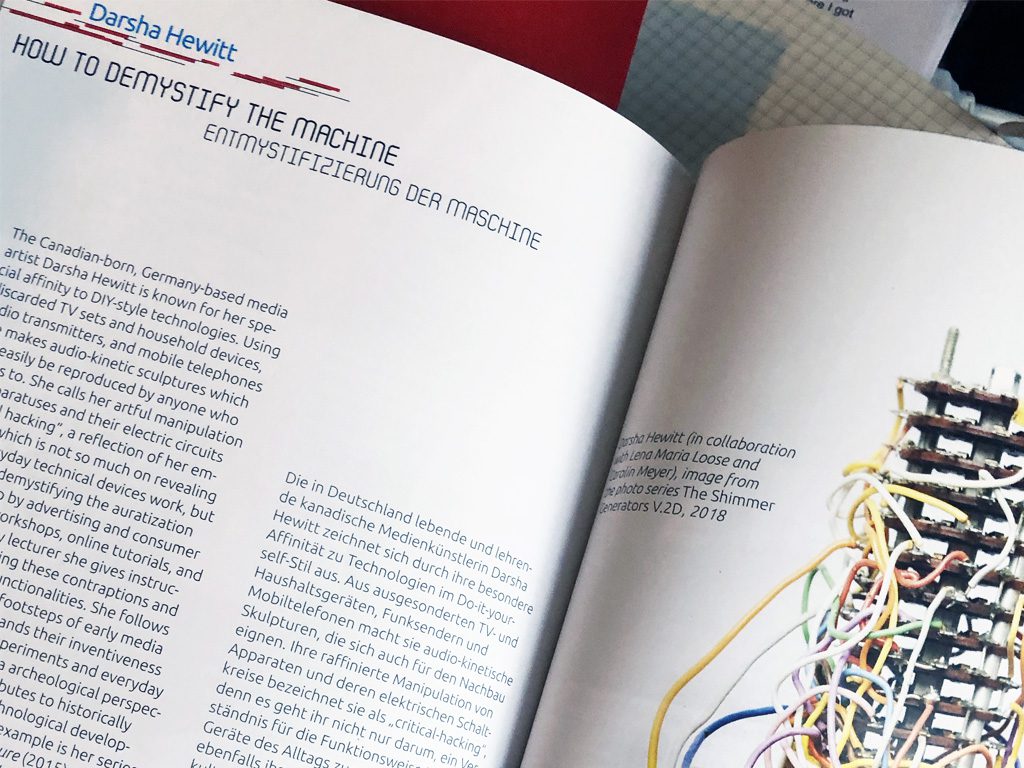 "Darsha Hewitt – How To Demystify the Machine /Entmystifizierung Der Maschine"
written by Lona Gaikis. Download the article here.
Hidden Alliances / versteckt Verbunden "tells the different stories of 20 female artists and how they weave together a fascinating network of interrelationships."
Ed. Elisabeth Schimana, The Institute for Media Archeology and Ars Electronica.