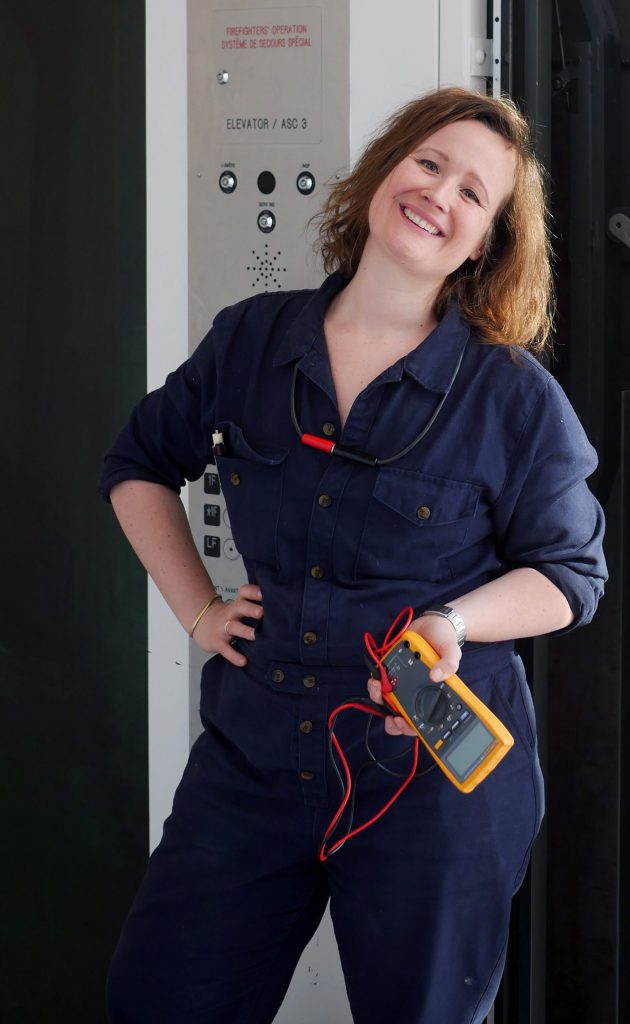 Darsha Hewitt is a Canadian artist known for her examinations of communication technology in the domestic sphere and her use of DIY aesthetics and practices as an artistic method. Her work is interdisciplinary and often uses electronic sound as a central medium. She makes electromechanical sound installations, drawings, audio-visual works, how-to videos, sculptural installations and experimental performances with handmade electronics.
Her artistic and pedagogical methodologies maintain a strong critique of technology and centers on models of empowerment within technological environments. Through deconstruction and experimentation with obsolete household technology, her work aims to demystify hidden systems within technology as a way to trace-out structures of economy, power and control embedded throughout capitalist culture.
Her internationally recognized contributions to do-it-yourself electronics communities and 'critical-hacking' workshops are integral to her discipline. Her work in this field was a subject in the Music, Digitization, Mediation: Towards Interdisciplinary Music Studies project based in the Faculty of Music at Oxford University. Darsha is a collaborating facilitator of the Music Makers Hack Lab with Create Digital Music. She was recently a fellow at the Berlin Centre for Advanced Studies in Arts and Sciences (BAS) in the Graduate School at the Art University of Berlin and has held Guest Professorships in New Media and Sound Art at the Karlsruhe University of Art and Design and the Art University of Kassel. She is currently a visiting faculty member in Sound Studies and Sonic Arts at the Art University of Berlin.
Recent presentations of her work include: Hartware MedienKunstVerein (DE), Gaîté Lyrique Paris (FR) Halle 14 Center for Contemporary Art (DE), Microwave Festival – Hong Kong City Hall (CH), Museum of Art and Design (NYC), Chaos Computer Congress (DE), West Den Haag (NL), Future Flux Festival (NL), Transmediale (DE), Asia Culture Center Gwangju (SK), Elektra Festival (CA), Resonate (RS), Spectrum (DE), Haus der Kulturen der Welt (DE), Goethe Institute (CA), Modern Art Oxford (UK), WRO Media Art Biennale (PL), FACT Liverpool (UK) and CTM Festival (DE). She has been awarded several commissions and production stipends from Canadian, German and EU funded Programs such as The Canada Council for the Arts, The Art and Civic Media program at the Innovation Incubator at Leuphana University of Lüneburg and an international prize from The Edith-Russ-Haus for Media Art (DE). In 2013 she was nominated for the Marler European Sound Art Award (DE) and completed a Fellowship in the Sound Art program at Hochschule für bildende Künste, Braunschweig (DE).